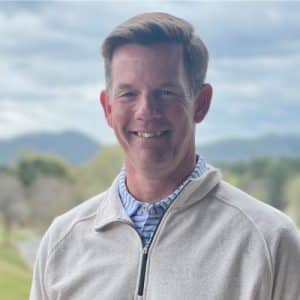 The Renaissance Network is pleased to announce the placement of Dave Henion as the Vice President of Sales for their client, Incident IQ– the leading platform supporting teaching and learning by transforming technology support, asset management and services delivery to meet the needs of today's K-12 schools. Reporting to the COO, Dave will be leading and furthering the development of Incident IQ's national sales team and helping this education-technology market leader reach its ambitious revenue goals and long-term vision.
Dave has a proven track record of sales leadership and strategy development that resulted in thoughtful scaling of both profitable revenues and high performance teams. With over 15 years' experience in the Technology and SaaS industries, Dave most recently served as Senior Vice President of U.S. Business Development at Global Tel*Link where he year after year grew the company's revenue and retention rates, as well as implemented an accountability team structure that aligned Sales, Field Service, Support and Operations.
Dave holds a Bachelor of Arts in History from The University of Georgia in Athens, GA.
Company Overview
The Incident IQ platform was introduced in 2017 and since that time has been rapidly adopted by K-12 school districts across the United States. Today, millions of students and teachers in districts across more than 45 states rely on the Incident IQ platform to manage and deliver mission-critical services. Incident IQ is transforming K-12 workflows by digitizing service delivery to empower students, teachers, and support teams. Since their founding, they have built a culture focused on customer success and product leadership; they are passionate about helping school districts achieve operational efficiency.
To learn more about TRN's process and find out how we help organizations quickly meet hiring needs by providing a pool of skilled candidates, contact us today!