Why & How
TRN understands that building a top-performing team requires a high degree of execution.
Our Mission
Why We Work
To support the mission to "build world-class teams to impact education," TRN is guided by four core values that drive all we do. Our values provide a distinct blueprint for our approach and bond us with a shared sense of purpose for achieving common goals within the Education & Technology ecosystem.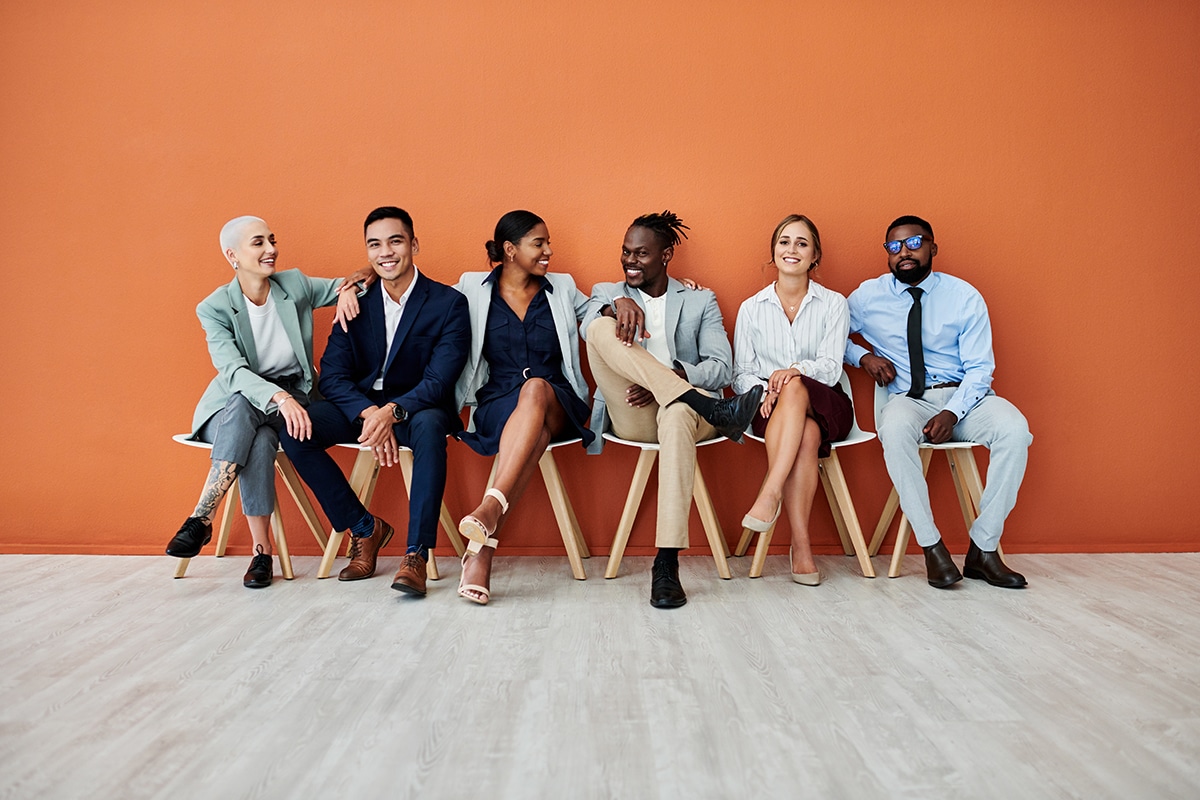 People-centered, process-driven
We believe we are responsible for giving candidates, clients, and employees the best experience possible through genuine understanding grounded by thoughtful processes.
Client-focused
We are committed to our role
as a guide and advisor in our clients' long-term commercial and organizational health.
Excellence is the Standard
TRN focuses on delivering exceptional results founded on uncompromised integrity and an unwavering commitment to excellence.
Equitable and Inclusive Practices
We firmly believe in our responsibility to ensure our business, recruiting, and hiring processes are facilitated equitably and inclusively.
How We Work
Step 1
Defining Your Hiring Goals
Our talent engagement process begins by creating a customized search model for your organization's growth goals. TRN will provide you with a designated Education & Technology recruiting team to help you meet your goals, including a Researcher, a Search Manager, and TRN's management team. The search team utilizes our engagement tool kit, a wealth of industry knowledge, and a customized recruiting methodology to tap into our existing talent network and the untapped market of passive candidates.
Education Market Knowledge
Government policy, technological advances, and student needs are ever-changing and present incredible growth opportunities to businesses that can strategically navigate these areas. The Renaissance Network continuously gathers real-time information about Education market trends, Education policy affecting buying behaviors, regional growth opportunities, world-class industry talent, and other factors that impact the role description and subsequent candidate funnel.
Search & Recruitment Strategy
Through the TRN Discovery Meeting, we will evaluate your organizational plan, hiring models, management structure, culture, and current position profiles. The team will provide recommendations on brand positioning, job description specifics, customized candidate assessments, interview structures, reference checking strategy, and offer approach. All with an eye on providing a high-quality candidate experience and positive market exposure for your role(s).
Metrics for Success
Each organization has its unique business model, and hitting impact and revenue goals are the outcome of a high-performing Education industry team. We will work with you to develop customized metrics to achieve maximum impact, including competitive compensation packages designed to attract, motivate, and retain top talent.
Step 2
Engaging Top Talent
High-performance companies are searching for the right mix of talent needed to meet aggressive goals. Our objective is to find growth-minded people to help our clients achieve these goals. We do this through our engagement methodology, which is designed to uncover and delight the world's most talented individuals.
Elevated Candidate Experience
TRN will work with you to elevate your reputation and develop trust in the talent market. A great candidate experience can provide excellent opportunities for your organization; consequently, one review (good or bad) can affect your brand. As your Education & Technology recruiting partner, TRN provides a structured, high-quality candidate process that will ensure trust and provide positive market exposure.
Optimized ATS
TRN's dynamic Applicant Tracking System (ATS) platform includes the largest database of top talent in the Education industry and allows us to integrate with leading job boards worldwide seamlessly. Our network is a 25+ year accumulation of developed relationships in Education & Technology. It grows daily as our research team hunts for qualified candidates who meet our clients' profiles.
Active Marketing
Our engagement team connects with active and passive candidates through customized marketing campaigns, including bespoke job posts, multi-touchpoint social media strategies, and downloadable content customized to your company and the opportunity. All of our content, text, audio and video, is designed to drive interest and provide positive branding for our clients.
Step 3
Understanding the Individual
People will thrive in environments that are aligned with their characteristics and competencies—our mission in every search is to identify those candidate characteristics expertly. At TRN, our team of recruiters and Education market researchers develop a strong understanding of your organization's culture and working environment to best match talented individuals who will thrive in your ethos.
Chronological Interview
The TRN chronological interview is designed to uncover details about a candidate's career, including employment history, performance results, and vocational milestones. This step in our evaluation process consists of qualifying questions specific to our partner's requirements and a detailed analysis of a candidate's job progression.
Behavioral-based Interview
The basis of behavioral-based interviews is that past performance in similar situations is the most logical predictor of someone's future performance. Search Managers at TRN always conduct behavioral-based interviews with candidates either via video conferencing or in person. This face-to-face step provides us, and ultimately our clients, a holistic understanding of a candidate's past performance, including circumstantial responsiveness, demonstrated applications to specific past circumstances, proven learning ability, and deep motivations.
Evaluation & Vetting
Throughout the interview process, TRN talent team members vet the candidate by challenging any discrepancies in a candidate's profile and testing important traits like culture fit, internal drive, cognitive skillset, and client-desired abilities. Once a candidate has moved forward in the process, a member of our Executive Team evaluates each candidate before they are presented to a partner. Our goal is to provide maximum efficiency without compromising on quality.
Step 4
Data-supported Decision Making
Confirmed behaviors and demonstrated skillsets are equally important; our role as your Education & EdTech recruiting partner is to use all available methods to uncover the traits correlated to successful job performance. We use specific data sources to assist in the evaluation process to ensure TRN can provide the most qualified candidates.
Candidate Assessment
Our customized candidate assessment measures traits relating to personality, behavior, internal drive and cognitive ability. Each assessment is modified to our client's exact requirements, providing specific feedback on the traits most valued by an organization. TRN provides a comprehensive report on every candidate in our evaluation process. The report provides a detailed breakdown, including highlighted concerns and suggested questioning, creating a resource to assist organizations when interviewing candidates.
Comprehensive Reporting
TRN expertly manages the candidate process like a marketing and sales funnel. Reporting is provided and tracked regarding prospect awareness, candidate engagement, and profiles in process. TRN monitors total results and conversion from one stage to the next allowing for collaborative decisions with clients on modifying role parameters, marketing content, or communication channels to attract and engage the best talent.
Blind Reference Checks
At TRN, our custom-by-role reference check process uncovers valuable and hidden information about a candidate's past performances and abilities that otherwise would have gone untouched. By simply making this process "blind" or anonymous, we have found a 35% increase in unqualified candidates unsuitable for our partners, saving them from unsuccessful hires. Through a comprehensive reference report, TRN provides high accuracy, trust and transparency when presenting suitable candidates to our partners.
Step 5
Completing the Mission
When working to build a high-performance organization in the Education market, the mission is not simply to grow but to grow with a positive effect on students, teachers, and Education administrators. For a partnership with our clients to succeed and build a world-class team to impact education, there must be structure, clarity, and transparency.
Weekly Status Updates
Our Talent Acquisition team provides you with a weekly update on each search through a search progress report and video conference meeting that will include your designated Talent Acquisition Specialist and Search Manager. Each week, parameters are reviewed, funnel progress is evaluated, fully vetted candidates are presented, and action items are agreed upon. TRN delivers best-fit candidates according to our clients' specific requirements through a robust, efficient, collaborative process.
Support Through Hiring
Once TRN has provided final candidates, we continue our support through final interviews, negotiations, references, and onboarding. Our 360-degree blind reference checking includes peer review and direct feedback from the candidate's managers, including if the reference would work with the candidate again. TRN's industry knowledge in the Education & Technology vertical allows for thoughtful final compensation and offer management. We communicate with the candidate through the role start date to ensure a positive beginning to their new career journey at your company.
Post-placement Check-ins
As part of TRN's commitment to fulfilling the mission to grow world-class teams, we provide an industry-leading guarantee for each successful hire. Each hire is a substantial financial and cultural investment for our clients and an important career step for candidates. To support successful performance and long-term retention for your new hire, TRN formally checks in with the candidates after one, three, and five months. We provide helpful guidance for both the candidate and hiring manager to ensure successful onboarding and the first six months by identifying and communicating any course corrections that might be needed.

"I think the difference … I've worked with other recruiters as well … is that I really felt like I was part of the process with you, and not looking from the outside in."

---