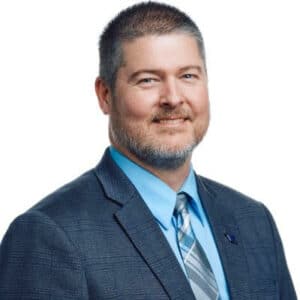 The Renaissance Network is excited to announce the placement of Mike Logan as Chief Commercial Officer for their client, AVID Products – a technology innovator that connects millions of learners and educators across the country with safer audio solutions that meet state testing and assessment requirements while offering prolonged comfort and clear communication.
Bringing extensive experience in sales, leadership, and team development, Mike will shape, lead, and scale the commercial engine of AVID Products while playing a key role in the achievement of the long-term vision of the company.
An inspiring, accomplished, and highly regarded leader, Mike has over 20 years of experience in a variety of sales and sales leadership roles in both the publishing and education technology industries. Throughout his career, he has built and led high-achieving sales teams that drive sales and successfully deliver on the execution of strategic new business plans. Most recently, Mike drove business growth and increased market share for top education companies such as Bluum and Zaner-Bloser.
Mike graduated from Towson University with a degree in Business Administration and Management and from Andersonville Theological Seminary with a Bachelors in Theology and Theological Studies.
Company Overview
AVID Products is a 100% employee-owned provider of award-winning audio and content solutions for the Learning and Lifestyle spaces across multiple markets. It is AVID's mission to create mindful, innovative, and accessible solutions that facilitate learning and growth for everyone, no matter who they are or where they're at on their lifelong journey.
TRN is known as the Education Talent Expert. To learn more about how TRN's proven process can help you find high-impact leaders and build your world-class team, contact us today!