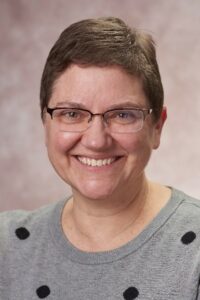 The Renaissance Network (TRN) is excited to announce the upcoming placement of Dr. Catherine Roberts as Chief Executive Officer for their client, COMAP – The Consortium for Mathematics and Its Applications. COMAP is an award-winning non-profit that improves mathematics education with an emphasis on increasing student proficiency in mathematical modeling.
Catherine will join COMAP as CEO on September 1st, 2023. She will guide a talented leadership team and collaborate with the COMAP Board of Trustees to develop and execute national and international growth strategies that promote COMAP's mission and vision. She will oversee all projects, products, and contests and increase the organization's presence and influence in the mathematics education community.
An innovative leader, Catherine brings expertise in imagining new possibilities and working collaboratively to affect positive change. She has a commitment to improving mathematics education and has held professor and administration positions at the University of Rhode Island, Northern Arizona University, and the College of the Holy Cross. For the past six years, Catherine has led the American Mathematical Society as Executive Director.
Catherine holds a Doctor of Philosophy (Ph.D.) in Applied Mathematics and Engineering Sciences from Northwestern University. She also holds an AB in Mathematics, Art History and Education from Bowdoin College.
Company Overview
Founded in 1980, COMAP develops curriculum resources, professional development programs, and contest opportunities that are multi-disciplinary, academically rigorous, and fun for educators and students. Their educational philosophy is centered around mathematical modeling: using mathematical tools to explore real-world problems. COMAP envisions a world in which every student at all educational levels has access to excellent and innovative mathematics education.
TRN is known as the Education Talent Expert. To learn more about how TRN's proven process can help you find high-impact leaders and build your world-class team, contact us today!