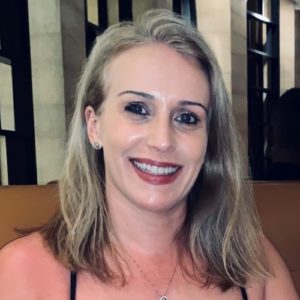 The Renaissance Network is pleased to announce the placement of Tracy Goulet as the Senior Marketing Manager for their client, Bright Horizons – an industry-leader in offering childcare, elder care, and help for education and careers – tools used by more than 1,000 of the world's top employers and that today power many of the world's best brands.
Reporting directly to the Senior Director of Client Engagement, Tracy will lead a team of seven client engagement managers and develop a strategy to increase the enrollment, usage, and engagement of Bright Horizons' services within partner organizations.
With over 20+ years' experience driving increases in brand visibility, program growth, and sales revenue, Tracy most recently served as Director of Field Marketing at Popeye's Louisiana Kitchen where she excelled as a driving force behind marketing campaigns that increased the impact of consumer engagements and overall campaign success. Her previous roles involved growing brand awareness and sales for Arby's and Dunkin' Brands.
Tracy holds an MBA in Digital Marketing & Data Analytics from Emerson College and a Bachelor of Science in Business Administration from Northeastern University.
Company Overview
Bright Horizons has been changing the way the world works for 30 years. In 1986, their founders saw that childcare was an enormous obstacle for working parents. Providing on-site centers became just one way they responded to help whole organizations work better. Today with over 1,000 childcare centers worldwide, they are the leading high-quality education and childcare company, trusted by parents and organizations around the world, made to fit the way people learn, live, and work today.
To learn more about TRN's process and find out how we help organizations quickly meet hiring needs by providing a pool of skilled candidates, contact us today!