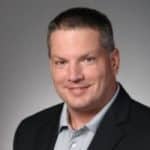 The Renaissance Network is pleased to announce the hire of Nils Hansen as Director of Partnerships for text-to-speech innovator ReadSpeaker, a long-time TRN collaborator with strong ties to the K-12 vertical as well as new ventures in the private sector. A growth-oriented sales professional with over 20 years of experience in managing strategic alliances, Nils joined ReadSpeaker in February 2020.
Prior to joining ReadSpeaker, Nils was the Director of Strategic Accounts for Barracuda Networks, where he led a team in developing and nurturing global OEM partnerships with companies such as GoDaddy, J2 Global, AWS and SHI. Further back in his career, Nils worked as Hewlett Packard's Director of Americas Alliances, building beneficial relationships with Fortune 100 to Fortune 1000 companies.
Nils developed his career foundation through a Bachelor of Science in Business Administration from St. Michael's College in Burlington, VT. He will receive his Master of International Business Administration later this year from UMASS Charlton School of Management.
Company Overview
ReadSpeaker is a global voice specialist providing dozens of languages and lifelike voices. The company is a subsidiary of the Memory Disk Division (MD) of the HOYA Corporation, with offices in 15 countries, and over 10,000 customers in 65 countries, providing a complete text-to-speech (TTS) offering, both as Software-as-a-Service (SaaS) and as licensed solutions. With more than 20 years' experience, the ReadSpeaker team of experts is leading the way in text to speech.