Newton, MA – The Renaissance Network (TRN) is delighted that to share that Jennifer Murray and Glen Lightner joined TRN partner Effective School Solutions (ESS) as District Partnership Managers. They enter a rapidly expanding and mission-led organization that is changing the nature of in-school clinical services throughout the northeast. Jen and Glen will play critical roles in growing ESS's high quality and cost-effective in-district clinical programs for K-12 students with emotional and behavioral challenges.
Jen joined Effective School Solutions in September after spending over a decade helping students with special needs, most recently with The Accord School and Lindamood-Bell Learning. As a former Center Director, Learning Specialist and School Partnership Consultant, Jen's combination of management expertise and hands-on experience gives her a unique approach to identifying impactful solutions for ESS district partners in the Northeastern US.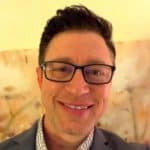 Glen spent over 15 years as an elementary teacher in Hummelstown, Pennsylvania before moving into an educational sales role. Prior to accepting the position with ESS this fall, he sold literacy and math intervention programs for Houghton Mifflin Harcourt in their Interventions Solution Group. Glen brings a deep understanding of the needs and challenges of both teachers and students while his experience in district funding sources will help more schools access the benefits of ESS in the Mid-Atlantic states.
Company Overview
Effective School Solutions partners with school districts to help them implement mental health programs that improve care, strengthen outcomes, and maintain students in-district. They offer a multi-tiered approach to K-12 mental health care. ESS introduces mental health best practices and innovative clinical programs into the traditional school day, providing each student with comprehensive support tailored to their needs. ESS serves 96 schools in 52 school districts.