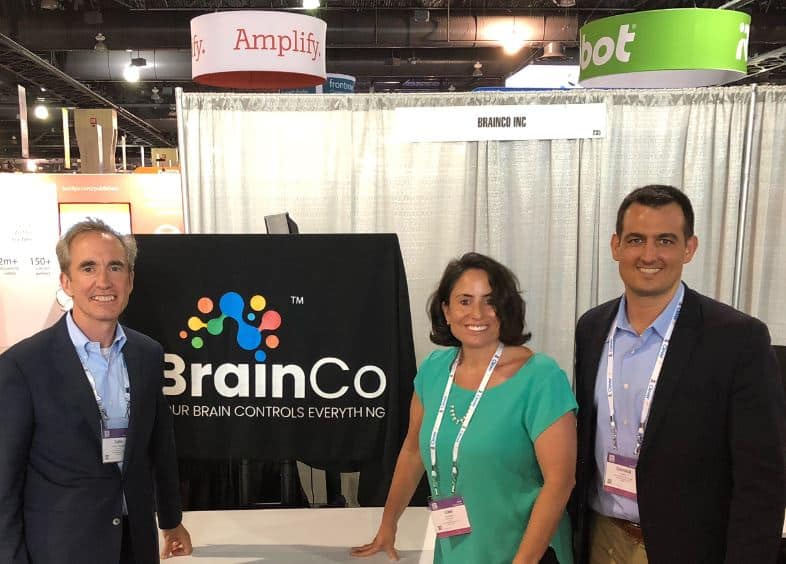 The International Society for Technology in Education (ISTE) is Education's annual tech-focused conference and expo. ISTE drew over 20,000 attendees from 81 different countries to Philadelphia, Pennsylvania this year. The four-day event is recognized globally as the most comprehensive educational technology conference in the world and provides a variety of educators and education leaders opportunities to learn, discover new innovations, exchange ideas and network with like-minded professionals seeking to transform learning and teaching within K-12.
Following the event, I sat down with our CEO, Lisa Sacchetti, and COO, Colin Gillespie, to discuss their thoughts on ISTE 2019.
What were some of the broard trends from ISTE 2019?
Colin Gillespie (CG): The conference set an inclusive tone, with companies focusing on overcoming challenges facing students, enabling all to succeed. I noted that both from a market and mission perspective, vendors identified student enablement, social-emotional skills, and increasingly diverse learning needs as major drivers of innovation.
Lisa Sacchetti (LS): From a technology focus, there was a significant number of vendors looking to increase whole-school capabilities by integrating classroom management, content customization, and creation tools, as well as safe sharing and communication with both classroom-based and mobile executions.
CG: Over the last decade, we have seen organizations increasingly deliver 21st-century capabilities through an array of offerings from robotics to teaching resources. However, it was apparent that this evolving approach, including executive functioning and critical thinking, is now becoming an essential addition to more vendor solutions.
What was different about the vendor representation at the conference? 
CG: All vendors were represented by enthusiastic sales and marketing teams, but there was a notable increase in senior leadership presence. This included executive leadership in booths interacting with customers and being available for meetings. There seemed to be a deliberate focus on C-suite individuals interacting with district leaders, key influencers and the teachers.
LS: I agree that CEOs and general managers are leaning in to help their more significant and highest potential customers. They are adding to their sales team's efforts by personally assisting top customers at the event to become part of their long-term education strategies. Reflecting this hands-on customer focus, we saw not only an increase in leadership presence, but also an increased use of customer success representatives, indicating that many companies are striving to become co-creation partners, by developing stronger links with schools and districts.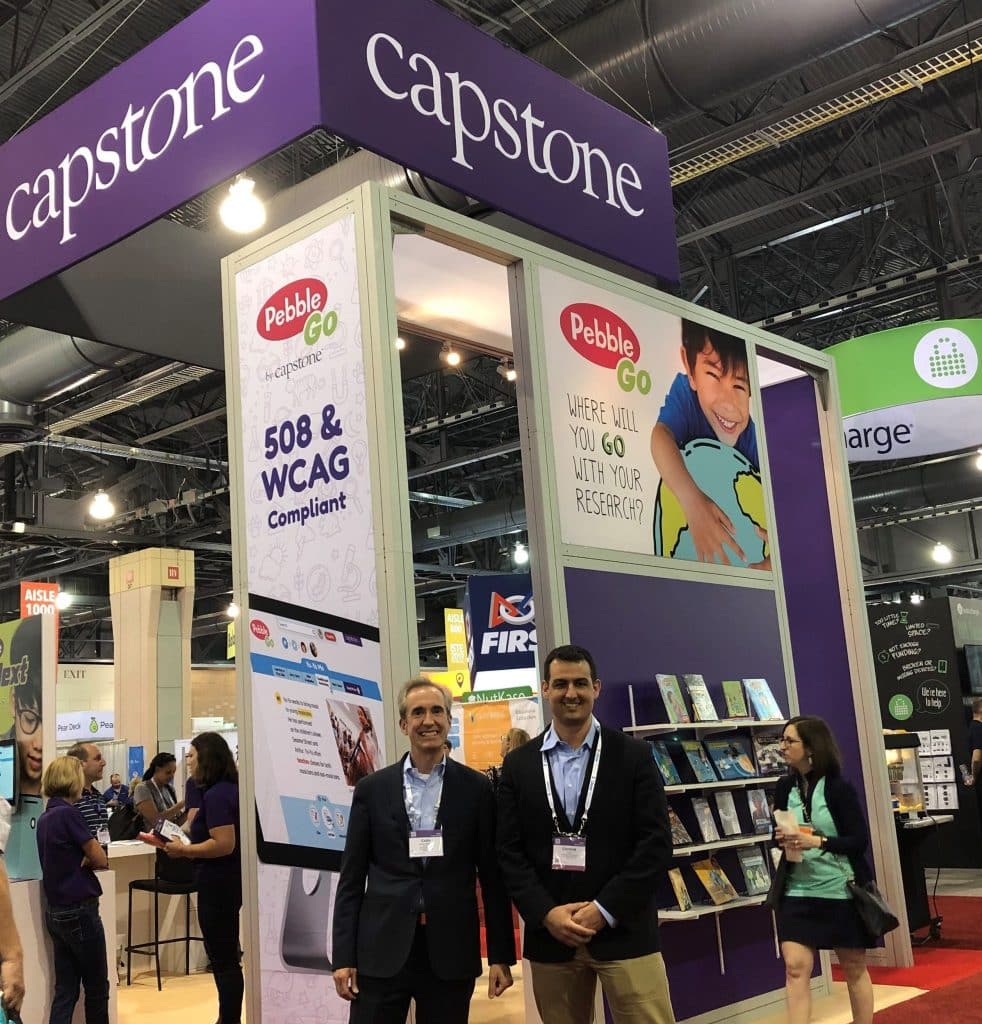 What adjustments have you seen your clients make to improve engagement with potential education customers?
LS: The attitude towards the buyer has evolved; companies have doubled-down on creating insightful conversations that focus on mutually beneficial education partnerships as opposed to a sales approach only focused on growth and penetration goals. I think this has created a much more productive and rewarding buying process for customers. The increased level of sophistication during each interaction shows a maturation of the industry. It's been quite a dramatic shift from five or six years ago when there was a focus on selling "tech for tech's sake" which has now been replaced with an interactive, buyer-centric and more successful experience.
CG: We discussed last month how the concept of solution selling has evolved in Ed Tech as customers are more informed and have a predetermined idea of their needs. I think it was apparent at the event that it is no longer merely a single solution play but rather a bespoke partnership approach that yields long-term performance enhancers for students and teachers.
LS: Improving customer engagement was also affecting hiring needs especially with those vendors in new stages of maturity. Many of the organizations that have grown with TRN are now targeting entirely different segments or selling more diverse product ranges that require unique expertise. Others are entering a growth phase that means their salespeople are moving away from the traditional hunter and/or farmer designations.
CG: When we spoke to founders and CEOs, there was a continued need for senior leaders with growth marketing skills. Understanding and focusing on how to engage the customer throughout the funnel is not only the job of digital marketing analysts, CRM strategists or UX designers. Companies are facing the challenge that many CMOs and CROs grew up using more traditional marketing and sales methods, but we have had success sourcing and placing candidates with the required data driven customer engagement and segmentation skills, both from within and outside of Ed Tech.
ISTE was founded in 1979, and this year's event was worthy of its 40th anniversary, both in terms of insights shared and diversity of attendees. If you found the views above spring boarded your own thoughts on workforce planning or if you have an ISTE experience to share, please leave a comment or connect with TRN via our website or email davidc@ren-network.com .