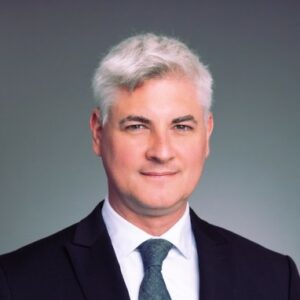 The Renaissance Network (TRN) is excited to announce the placement of Jamie Ewing as Senior Vice President of Programs for their client, Catholic Charities of Boston, one of Massachusetts' largest social service organizations. They welcome and serve, with compassion and respect, all those in need by providing life's necessities, education, and advocacy.
In his position as Senior Vice President of Programs, Jamie will be responsible for the management of the Catholic Charities core service areas of Basic Needs, Family & Youth Services, Refugee & Immigrant Services, and Adult Education & Workforce Development. He will be responsible for the ongoing development of all programs and will play a key role in the organization's impact to all of the communities they serve. Jamie will also oversee the Data and Community Impact department and be a member of the Catholic Charities of Boston's leadership team. Previously Jamie served as Vice President of Program Strategy at the Chinese American Service League in Chicago and, before that, the Deputy Director for the Illinois Department on Aging.
Jamie holds a Masters of Business Administration from the University of Bradford School of Management, a Master's Degree in Public Policy from University College London, and a Bachelor's Degree in Politics & Spanish from the University of Greenwich.
Company Overview
Catholic Charities of Boston provides services to tens of thousands of the most vulnerable populations in the state regardless of religion, race, gender, age, disability, or ethnicity. With 23 program locations, including their five hubs in Dorchester, Lynn, Brockton, Lowell, and South Boston, they move families from crisis to stability to self-sufficiency across Eastern Massachusetts. Their vision is to help create a just, equitable, and compassionate society rooted in the dignity of all people.
TRN is known as the expert in finding talent in the Education and Technology sectors. To learn more about how TRN's proven process can help you find high-impact leaders and build your world-class team, contact us today!