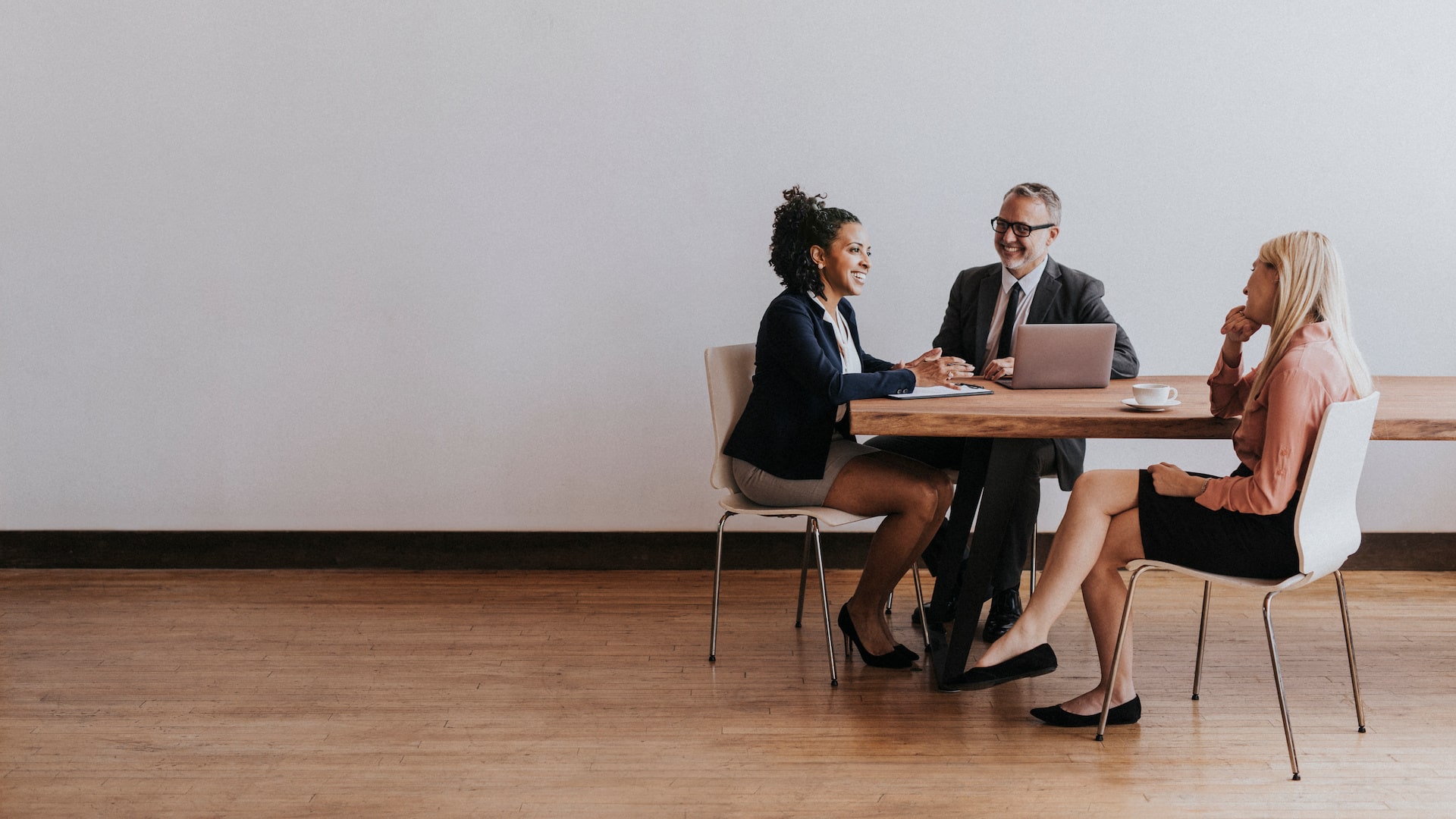 According to CNBC, there are currently 11 million open positions in the workforce in the United States. There are about two jobs for every one job seeker. As a result, companies are struggling to find the right candidates to fill open positions. And when they find the right candidate to evaluate, they often cannot keep them for very long.
These issues are compounded when attempting to fill executive leadership positions. We know how difficult it can be to decide whether a new executive interviewee will be a good fit for your company culture. Choosing your executives carefully can have a lasting positive impact on your entire company, and it's important that you ask the right questions to ensure that the person you're bringing on board will create the positive, productive ripples you want flowing through your organization.
Here, we've created a list of the questions to ask potential executive hires–and the answers you'll want to look for as you move through the hiring process. These questions are not typical and could unearth a clear sign of predictable performance, a unique fit opportunity, or, just as importantly, a reason to move to another leadership candidate.
1. What could our company do better? And what do you think our company is doing well?
You're hiring a new executive in hopes that they'll be able to push your organization forward, so it's smart to choose a candidate who can see both what's working well and what needs improvement. This is another chance for your interviewee to show you that they've done their homework on your company. Listen for specific answers (such as statistics on how your organization did last year), and don't be afraid to question vague answers (for example, if they simply say they like your company culture).
2. In the past, when you've noticed a need for additional resources in your organization, how did you handle the situation? What did you ask for, and how did you explain the need for the investment?
It's likely that your interviewee, if hired, will come into their new position with some different ideas about how things should be done. These changes may require additional manpower and funding, and it's smart to know how this new leader will approach this situation. Do they understand how to identify necessary tradeoffs, plan for investment milestones, and measure the outcomes of new initiatives?
3. When your company was going through a difficult time, how did you turn it around? What was the situation, and how did you inspire your staff to push forward?
This question can give you a lot of information to help you decide whether the person you're interviewing is a good fit for both their executive role and your company. First, you'll want to pay attention to what they consider a difficult time within a company. They may describe a time of financial difficulty, or they may describe a time of transition between leaders. Listening to their answers can help you get a sense of what matters most to them as a leader. When your interviewee explains how they turned the tough time around, you'll want to pay attention to their leadership style. Did they put their employees first, asking how they could be of assistance, or did they focus on only hitting their own objectives?
4. What's the toughest criticism you've heard since you got started in your career?
How your interviewee responds to this question can let you know how well they take feedback. Their answer can give you a sense of what the growing pains process will be like as they learn the ins and outs of your company. Ideally, you'll want your interviewee to describe a tough criticism, explain why it was warranted, and clarify how they used the criticism to help them grow as a leader and an employee.
5. Describe a time when your C-staff or board went against your ideas. How did you move forward?
Learning how your potential executive interacts with their board and C-suite can help you learn how they'll interact with you. You don't want an executive who backs down at the first sign of questioning, but you also don't want someone who is hard-headed and consistently refuses to see potential problems with their ideas. Ideally, you are searching for a leader who builds bridges with executive stakeholders, while still being willing to shake things up at the right time.
6. What's the biggest organizational change you've encountered in your career? How did you lead your team through it?
If you decide to hire your interviewee, there's no doubt that changes are going to happen within their team. Can they communicate a clear vision of why change is occurring? Can they balance setting clear direction while effectively setting up a listening culture to ensure buy-in? Getting a sense of how they've led a team through change ensures they have had the right experiences but also an approach that aligns with yours.
7. What is your management and communication cadence, and how hands-on are you with your team?
This will reveal what meetings the candidate has or doesn't have on a daily, weekly, or monthly basis. You can also determine if they set expectations for those meetings. If the interviewee says that they're super hands-on, watch out–you may have a micromanager on your hands. On the flip side, a healthy use of time directly working and aligning with direct reports is key, including formal 1:1s. You want to look for someone who believes they know how to strike the balance of formal interaction and backing off while people do their jobs.
8. Tell us about building a net-new team from the ground up. How did you determine what KPIs were needed, and how did you implement the KPIs?
This question can give you a sense of how your interviewee can build a new team from zero team members to a highly functioning unit. How did they determine and define the positions that were necessary? Allow them to articulate how they defined the supporting measurements to ensure team success. This is critical for new executives in a startup or for positions requiring a rapid build-out of a new function or geography.
9. How have you developed a team of high-performers? How did you do it? How would that look different today?
This can give you insight into how your interviewee has motivated team members for high performance. You'll want to watch for your interviewee's face to light up as they describe the process of goal setting, personalized coaching, recognition, and course correcting. The last part of this question can also give you insight into how much your interviewee is in touch with the challenges of motivating new generations of high performers.
10. How do you coach managers to lead their teams?
An effective higher-level executive knows how to teach others to lead. Motivating and developing people managers is a more complex skillset than managing individual contributors. You want to see that your interviewee sees leadership as a teachable skill, and that they believe in the abilities of their managers. And a high potential leader will need "leading leaders" capability to succeed as your organization scales.
The Renaissance Network
The Renaissance Network (TRN) has helped education companies find top executives and assemble goal-driven teams for over 25 years. Their mandate is to provide their global partners with targeted, specialized search and consulting services to uncover world-class talent for Education & Technology. Recently the President of literacy leader Zaner-Bloser Lisa Carmona commented on their engagement with TRN in their search for a key sales leader:
"Zaner-Bloser reached out to TRN to connect us with a mission-driven and experienced VP of Sales to build on our momentum in the market. TRN's extensive network of EdTech professionals, combined with their in-depth recruitment process, connected us with candidates who fit the role and our culture. The TRN team provided consistent follow-up and guidance to help us navigate today's competitive job market. We had a terrific experience!"
TRN matches unrivaled Education and Technology expertise with a vast candidate network, an experienced in-house research team, powerful cross-media marketing, multiple sources of custom quantitative feedback, and a proven, client-focused process.
As a strategic partner, TRN works with you to provide a customized recruitment strategy to yield and retain the best talent. Feel free to contact us and find out why TRN is considered the Education Talent Expert.