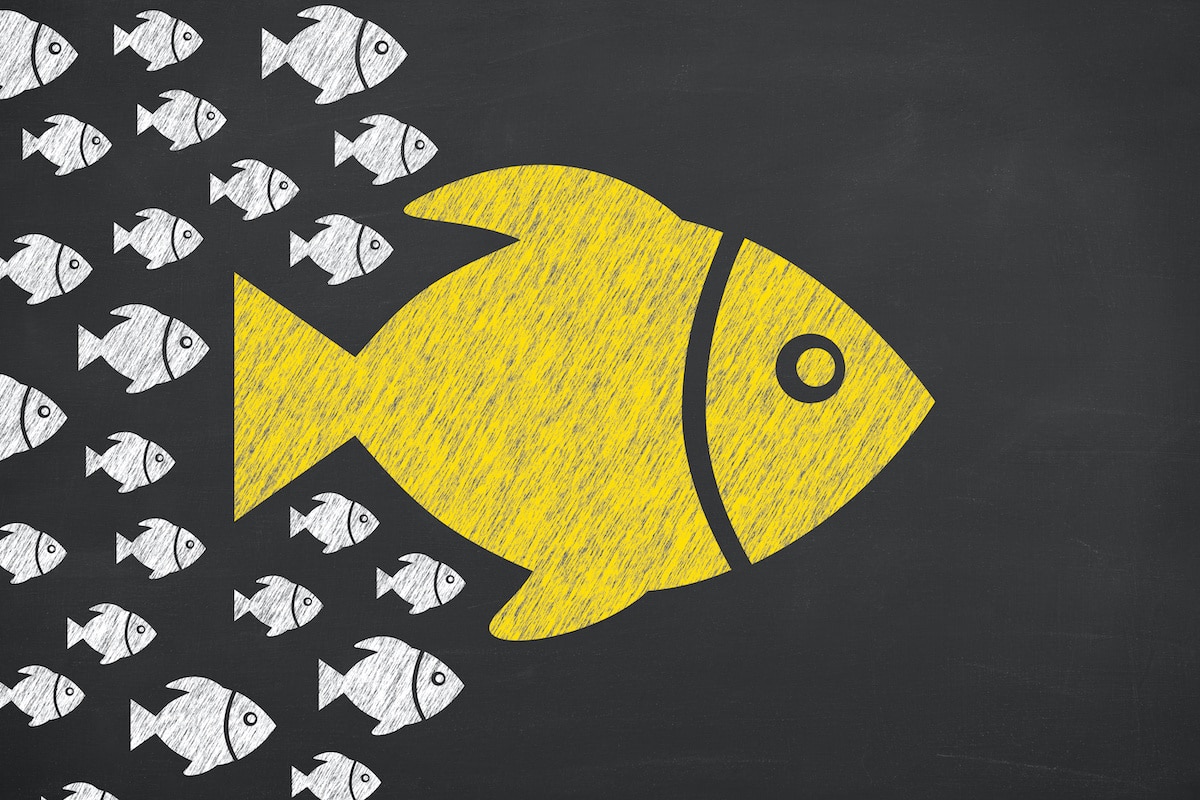 It's no secret: You need the right people in place to run your company and to continue to grow. When your employees from the executive leadership team on down are engaged and driven to help your organization succeed, they give their "all" to their roles, keeping things on track and fueling further growth.
Unfortunately, the very commitment to success you want your leaders to have makes it that much more difficult to attract the same caliber of employee to your organization when you are searching for additional talent. This is especially true when the employee is not looking for a new role. Macro-economic or industry uncertainty, combined with fierce competition for talent in the EdTech sphere, just compounds the problem. To attract top performers who may be fielding multiple offers to lure them away from their current roles, you need to provide the right opportunities and incentives.
The Risks of Not Having a Proactive Talent Acquisition Strategy
If you cannot attract the key talent you need to reach the next stage of your organization's success, you could wind up falling short of your goals, ultimately straining the company's existing resources as the staff tries to overcompensate for necessary but unmet capabilities and capacity.
In some cases, EdTech companies wind up "settling" on a candidate to fill the seat to move forward. This approach rarely works out to the company's advantage. Rather than filling a need and increasing capacity, hiring the wrong people can drive down employee morale – and growth with it.
Attracting and Engaging "Passive" Talent Requires Commitment and Consistency
The reality is that, from a candidate's point of view, market uncertainty makes the idea of switching companies risky. Companies must do their best to offer genuine security, stability, and peace of mind about the organization's – and the candidate's – future success. At The Renaissance Network (TRN), we are continually working to improve our talent acquisition processes to thoughtfully secure top candidates.
Our approach includes providing a highly attractive presentation to give them a comprehensive, realistic, and attractive picture of the opportunity. We strive to fully comprehend our clients' businesses, learn their value propositions, and deeply understand the roles for which we source talent. We visit company locations and conduct key personnel conversations. This approach allows us to truly act as an extension of our clients' companies so we can communicate the total value proposition to candidates with energy and enthusiasm.
We are also committed to providing candidates with a "white glove" experience. Considering a job transition as a passive candidate can be nerve-wracking under the best of circumstances. We work hard to listen to candidates, answer their questions, and engage in ongoing communications throughout the process. This dedicated approach to communication and follow-through helps candidates know that we value and differentiate them. When someone is no longer being considered for a role, we communicate in a timely manner and explain why they are not the best fit at that particular time.
Clearly Communicate Compensation, Benefits, and Culture
While money is not everything, it certainly plays an important part in most peoples' decisions to consider new opportunities – especially in an uncertain economic climate.
Attracting the right talent in such conditions requires clear, consistent, and unambiguous communications about the role's compensation opportunity and benefits package. No detail is too small. Accurately depicting the company's culture, and explaining your vision about how a new hire will fit into that culture, is also a critical step that cannot be overemphasized.
Taking these steps early gives candidates the sense of whether the role is right for them and eliminates unwanted surprises later in the process, when one side may end up more committed than the other.
TRN recently put these actions into practice when we sourced a candidate from a large, stable company for a VP of Business Development role at a smaller firm. The package we put together for him did not include more money than he was currently earning, but did offer equity in the company and the chance to effect change more quickly and effectively in a smaller organization. All of this gave him a feeling of future security and stability in his new position, and he saw the new role as a step up rather than a lateral move. We need to understand that what motivates one individual (e.g. equity) may not have any value to another person; our job is to understand and navigate diverse candidate needs.
Engage the Industry Leading EdTech Firm for Your Next Hire
Finding, evaluating, and ultimately hiring the right people for the right roles – when those people are already gainfully employed – is never easy. However, candidates who are already employed and committed to their roles are usually the best talent.
At TRN, we have decades of experience, in all market conditions, uncovering hidden talent and successfully selling the roles and the companies that engaged us.
To learn more and to start the search for top talent, contact us today!