Newton, MA – The Renaissance Network is pleased to announce the hiring of Tim Brunson and Taylor Puett as Vice Presidents of Educational Partnerships with their partner WOZ ED. Tim and Taylor will be responsible for expanding the WOZ ED customer base in key territories across the United States. They join a team of co-collaborators striving to provide learners opportunities within the global, tech-based job market.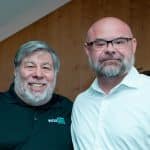 A passionate and driven sales professional, Tim is charged with growing WOZ ED's presence in Colorado. He will draw on 20 years' of Education market experience with innovative EdTech companies such as IXL Learning and Solution Tree to build relationships with K-12 leaders within Colorado and surrounding states. A President's Club award winner, Tim brings his extensive knowledge and passion for STEM and STEAM products to WOZ ED.                                                                           
As a multi-skilled sales professional, Taylor will couple his comprehensive knowledge of EdTech products with an ability to drive multi-year sales growth in Georgia and the Southeastern United States. Taylor brings eight years' of business development experience (Great Minds, Houghton Mifflin Harcourt, Promethean), within K-12 and Higher Ed markets to a WOZ ED team that strives to provide the best educational experience for their learners.
Com
pany Overview 
WOZ ED is the leader in demand-driven K-12 education and an effective driver of economic development. Inspired by Steve Wozniak, WOZ ED provides a hands-on approach to STEAM projects with a K-Employment mindset so learners can positively impact the world. Their learners dream, design, engineer, test, improve and create through coding, robotics, drones, 3D printing, and electronics. WOZ ED's programs focus on ensuring their learners are job-ready for the most in-demand tech sector roles and provide learners the opportunity to engage in authentic projects to help them understand how to excel at the work that sparks their creativity and passion.