Unlocking access to the best candidates through Knowledge, Insight, and Execution
As the industry leading EdTech recruiting firm for over 24 years, we provide and continually optimize a process that delivers proven results. Drawing on a wealth of Education market knowledge and aligning strategy with client goals, we have enabled our partners to hire with confidence.
Education Market Knowledge
Aligning Goals with Strategy
Education and Technology Recruiting Steps
Every organization is searching for the right mix of talent needed to meet aggressive growth goals. Our objective is to find growth-minded people to help our clients achieve their goals. We do this through our engagement methodology which is designed to uncover the world's most talented individuals.
Understanding the Individual
People will thrive in environments that are aligned with their characteristics and competencies—our mission in every search is to know those characteristics. At TRN, our team of EdTech recruiters and Education researchers develop a strong understanding of your organization's culture and working environment to best match talented individuals who will thrive in your ethos.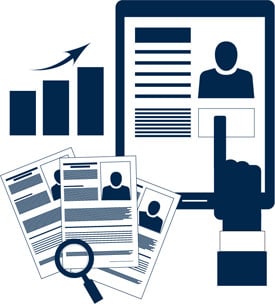 Data Supported Decision Making
When consulting with our client's, we thoughtfully collect impartial data to support our recommendations. Both qualitative and quantitative data are analyzed when determining a candidates fit at our clients' organizations.
We lead through knowledge, insight, and execution. All three components are felt and demonstrated in every search project we engage in with our clients. Developing successful strategic approaches and executing on details has provided a catalyst for our clients' growth in Education.