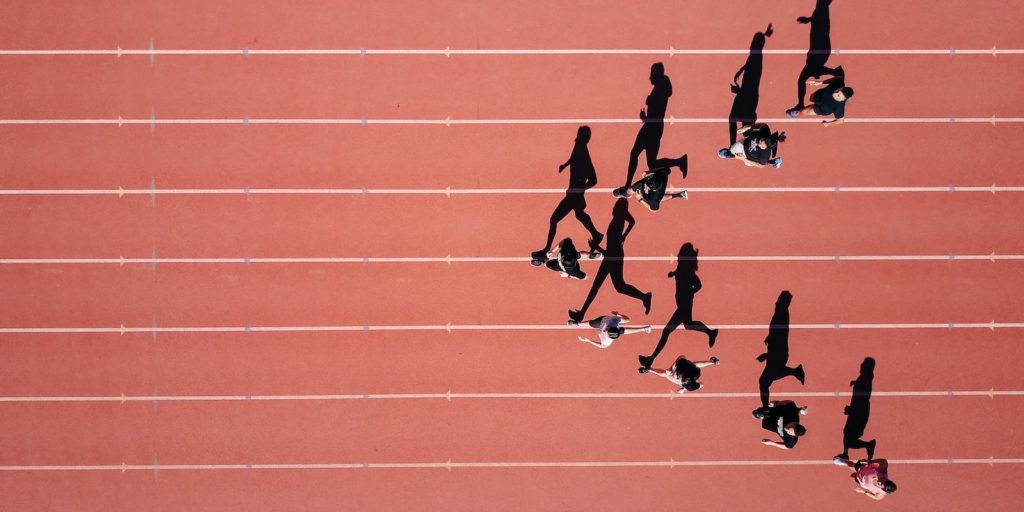 Global EdTech expenditures in 2020 are estimated to have grown by 39% over 2019. A complex and swiftly growing market is a tremendous opportunity for well-prepared EdTech organizations. Simultaneously, it can also create substantial challenges for companies that may not have the right sales leaders in place to capitalize on those opportunities fully.
Recognizing the Need for Change
EdTech companies that fail to recognize the need to either add new sales roles or replace current leaders could find their growth rate flat compared to the industry average. Flat growth could be a result of existing commercial leaders who are not prepared to help the organization reach its goals in this new environment or because the company, as currently structured, does not have the framework to handle rapid growth.
Whether looking for new talent to fill newly-created leadership roles or replacing one or more EdTech leaders whose positions are vacant, there are ten key attributes that may help a company identify sales leadership candidates who would be valuable additions to their growth strategy.
The Top 10 Qualities of a Successful Sales Leader
Successful sales leaders continue to improve their knowledge of the education market and embrace change. Strong sales leaders will have a deep understanding of the industry vertical such as recognizing that the transitions from print to digital are not linear nor even a given. They will embrace the reality of a changing Education market, share compelling insights, adapt their sales strategy to the market, and help a sales team address the changes by providing additional education and training.
Successful sales leaders are strategy and performance driven. A strong sales leader can help build, refine, and execute their sales strategy based on past experience, knowledge of the market, and best practices. In addition, this sales leader will identify the activities necessary to effectively execute the strategy that has been developed and put in place sales metrics to track progress. Simultaneously, a strong sales leader will stay true to the sales plan without getting bogged down in processes and administrative tasks.
Successful sales leaders can communicate efficiently to senior management, individual contributors, and between departments. Their commitment to the company's educational mission is clear. They are known for presenting a compelling and consistent vision. A strong sales leader will know how to effectively share goals within and outside their department to receive the support necessary for their sales team to sell effectively.
Successful sales leaders will be service-oriented, passionate, and committed. A strong sales leader will be dedicated to growing and nurturing revenues and the sales team; they will have a passion for and commitment to their company and products, will balance loyalty to customers, their team members and to senior management, and will exhibit integrity in their own business practices.
Successful sales leaders continuously interact with customers and continue to articulate the value of their products and services. By maintaining relationships with customers while in a leadership role, they more effectively drive the sales efforts by continuing to personally sell, actively model to their sales team how to overcome real-time obstacles and can lead through shared experiences.
Successful sales leaders know how to make difficult decisions and cut their losses. If the sales team is underperforming, and the sales leader has tried additional training and coaching, they will recognize the impact that an underperforming team member, or members, has on revenue and will take the appropriate steps to make changes within their team.
Successful sales leaders can motivate their sales team through passion, recognition, and rewards. They want to win and create followership. They will build enthusiasm within their team and between departments, with guidance, support, and continued encouragement. They will back this leadership up with a reward and compensation plan that is directly linked to achieving those key performance indicators that enable growth in sales and market share.
Successful sales leaders will lead their sales team by example and delegate the work of the entire sales team appropriately throughout their sales team and even to themselves. They will distribute the workload fairly throughout their team and have an open-door policy when it comes to managing and supporting their individual contributors. By actively participating in the team's activities across the sales function, they will encourage open communication and teamwork from all levels and responsibilities.
Successful sales leaders will consistently train and coach their sales team, offering guidance, advice, and course correction. Upon hire and throughout an individual contributor's employment, a strong sales leader will actively develop their team members so that the team will continue to adapt successfully when the market changes and new challenges occur. They will also respect individual strengths and weaknesses and tailor training and coaching to each individual contributor's unique needs.
Successful sales leaders frequently have proven success in the EdTech industry, and that success has been earned in a high-growth environment. Look for candidates who have been where your company is now and who can help create and sustain the type of growth trajectory you ultimately want to achieve. They should decide what organizational design is best suited for the growing sales in the current as well as future market conditions. Your sales leader should have previously built a strong sales team step by step/role by role and have the capacity to utilize all methods to find, hunt, vet, and close sales talent.
Successfully Navigating the Talent Acquisition Process
The Renaissance Network (TRN) was recently engaged by a Midwest-based EdTech company that was growing but at a declining rate compared to its competitors. TRN worked with the client to rapidly assemble a clear vision and strategy, analyze its goals, and implement a talent acquisition plan. Ultimately, we helped them locate talent that met the criteria outlined above, as well as the organization's requirements. They eventually hired an SVP of Sales for their C-suite who brought significant team optimization experience. The result has been a dramatic improvement in sales processes and accountability for individual sales professionals.
Another recent example of TRN helping an EdTech organization was an international company that realized rapid growth in the U.S. for eight years, but that reached a point where they realized they lacked the sophistication needed to grow beyond the $10 million mark. This company engaged TRN to locate and retain a Chief Revenue Officer and put in place a cohesive, international sales strategy to capture growth in new and underperforming markets.
Discover How TRN Can Help!
Is your company positioned to capture its share of the growing EdTech market? If not, TRN can help. With decades of experience working with education technology firms, we have our finger on the pulse of the market. We can help by analyzing and evaluating your C-suite team's current capacity and help you build out leadership capabilities to scale.
To learn more about how we can help, contact us today!
Sources