As December nears, one tends to develop a perspective on the year, and the curious EdTech enthusiasts among us ask, "What will the future hold for Education and education products in 2020?"
We reached out to three leaders in the EdTech space with a "world view," and asked them about disruptive change, persistent challenges, and their personal journey into the Education field.
Our virtual panel: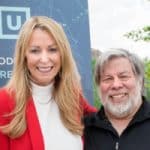 Karen Young, CEO of WOZ ED, is leading an organization committed to helping diverse learners enter, and re-enter, the workforce in promising, exciting technology jobs. With the vision of Steve Wozniak and a rapidly expanding group of learners, WOZ ED ambitiously plans on "changing the world."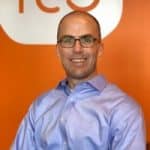 Joshua Hale, Chief Product Officer at itslearning, drives the innovative product development that helped them win the 2019 Best Learning Management System Award from EdTech Digest. itslearning, with origins in Bergen, Norway, strives "To improve the world with technology that helps students achieve their potential."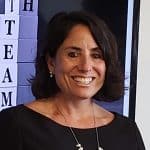 Lisa Sacchetti, CEO of The Renaissance Network, has helped hundreds of EdTech firms grow their businesses by finding them unique and qualified US and international talent. With almost 25 years' of focus on the combined Education and Technology sectors, she is resolute on "Building World-Class Teams to Impact Education."
What is the most important disruptive change we will see in Education in the next 1-3 years?
Karen (WOZ ED): "The ability to personalize Education in an economically scalable way with the convergence of virtual reality, artificial intelligence and augmented reality. As these innovations become mainstream, they will change the way we view content and revolutionize the student experience. The immersive nature of these learning environments will have a significant impact on student retention and allow for true differentiation of instruction."
Josh (itslearning): "One of the trends we are monitoring closely in our markets is the development of new curriculum models that push teaching to become more interdisciplinary and less siloed (i.e. teaching/learning that spans across subject areas). This shift includes an emphasis on helping students gain skills to tackle societal challenges such as sustainable development and digital citizenship. Simultaneously, we also see demand for better support of student-centered learning. Schools want to see students take ownership for their own learning process. These shifts represent challenging changes in how schools approach 21st century teaching and learning, and we're excited to be a part of supporting them with our technology."
Lisa (TRN): "While attending the Future of Education and Workforce Summit (Nov, 2019 – NYC), I was inspired by the growing intersection of talent acquisition and Education throughout the United States. Because of this convergence, investment and focus in the market is turning towards workforce development technologies and services to provide more career readiness skills for all levels – from skilled labor to software engineering to business executives. In 2026, there will be 15% fewer high school graduates in the workforce than there are today. This dramatic dip is a result of the 2008 recession and will impact all organizations; they will have access to an even smaller talent pool than they do today. Companies like WozED, Penn Foster and CodeMonkey are all providing skills development to help increase workforce readiness."
What is the blind spot currently in Education technology that limits scaling and market penetration?
Josh (itslearning): "I was recently reading a report on emerging trends in K-12 Education and one stat really jumped out at me: nearly 80% of teachers say that they have not received sufficient training for technology they are asked to incorporate into their classrooms. I think this represents a tremendous drag on scaling Education technology use in the classroom. What can we do about it? I'm sure there are any many routes to improving access to training and professional development, but my thoughts also turn to embracing simplicity and ease of use in the products we design and develop for teachers. If we know training opportunities may be limited for one reason or another (budgets, time, etc.), it becomes that much more important to deliver solutions that are easy to learn and use."
Karen (WOZ ED): "Two carry equal weight with me. Accountability is a great idea that has gone too far. Teachers are in a race to help students get the right answer as quickly as possible because of the pressure of state tests. This runs counter to the development of an engineering mindset. We are also locked in a mindset that teachers need to be subject matter experts before they teach, but if the nation waits until our K-12 teachers understand cybersecurity to teach it, for example, we will never have enough cyber specialists. We need to embrace models where teachers are facilitators, and students have collaborative opportunities to begin embracing complex subject matter at all grade levels. We have had great success with coding, data analysis, cybersecurity, digital animation, drone piloting, engineering, mobile development and artificial intelligence starting in kindergarten with minimal teacher professional development."
Lisa (TRN): "The Education market (like any other market) can benefit from new, creative ideas. This can only occur when companies bring in fresh perspectives through executives and managers that come from outside the Education industry. Creating a leadership team that has a blend of Education market experience and other industry experience can provide a great balance of perspectives and ideas to help companies scale. We don't see enough of this in our work today."
Why did you personally enter the Education industry?
Karen (WOZ ED): "I grew up in a small town of 750 people, and attended a one campus K-12 school of 85 students from 5th grade through graduation. There were four in my graduating class. Teachers were the largest group of college educated professionals in my community and held in high regard. I had limited exposure to other career choices. This choice has been a wonderful journey for me and I wouldn't want to be in any other industry, but it has made me very aware of the impact limited exposure can have on our young people, particularly in underserved communities."
Josh (itslearning): "Growing up, I was surrounded by Education influences. My stepfather was a middle school principal, and there were many elements of his work that seeped into our daily life. I also grew up in a small town with a college that had a well-known teaching program, and many close friends were inspired by their experiences as a student in our local schools, and/or the adjacency of a strong higher Education program focused on teaching, to pursue a career as a teacher. I took another route in my career towards technology, but have been thrilled to combine tech with my earlier influences in Education with my current role."
Lisa (TRN): "I entered the Education industry when I noticed a very strong need for talent within the industry. My passion is helping companies grow through the acquisition of great people. Almost two decades ago, there was an enormous need in the Education market to help facilitate this growth. I love being in this industry because we have clients that are actually changing the world. Committee for Children, for instance, is teaching students the Empathy Effect – fighting bullying through new tools and developing young people who will end up being kinder to others in the future. Helping these types of organizations grow by providing them incredible talent is extremely exciting and rewarding."
We want to thank Karen, Josh and Lisa for sharing their insights for this virtual panel discussion. With leaders like these three focused on growing the dynamic EdTech industry, the potential is unlimited for more innovation, improved vision, and greater impact.