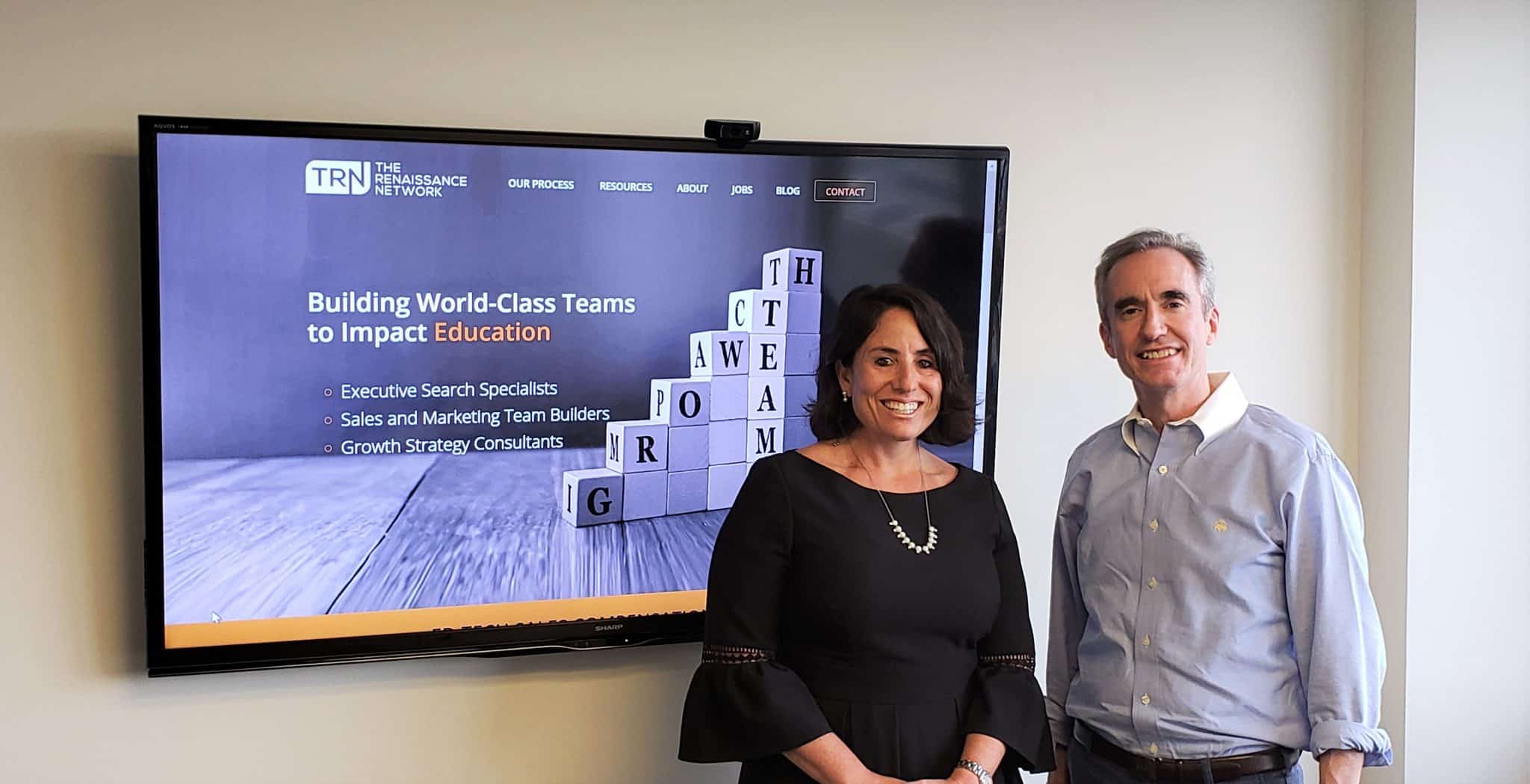 The Renaissance Network (TRN) proudly welcomes Colin Gillespie to our team as Chief Operating Officer. In partnership with CEO Lisa Sacchetti, he is tasked with setting and driving organization vision and long-term strategy to support the mission of building world-class teams for innovative education organizations.
"In order to ensure that we are continuing to provide our growing clients with the most in depth, efficient and results oriented service as possible, we have fortified our organization by bringing in a next level of leadership, structure and service mindfulness in our new COO, Colin."
Lisa Sacchetti, CEO The Renaissance Network
Colin is a strategic and purpose-driven GM with significant global experience and a record of product innovation and business transformation. An executive who has guided international businesses for the LEGO Group and social entrepreneurs for a pioneering venture fund, Colin is known for building cohesive, high-performing teams. He has launched successful product categories, reinvented multinational businesses and energized partnerships that spurred learning and youth development.
Over 16+ years at LEGO Group, Colin had a diverse portfolio of product, marketing and P&L positions, with on-the-ground roles in the US, Germany and the UK. As President of LEGO Education North America (2013-2016), he was at the forefront of the company's focus on STEM, driving an innovative shift in learning cultures and opportunities for students throughout their education. Under his direction, LEGO Education NA transitioned from a joint venture, moved from Kansas to new and inspiring headquarters in Boston, and reenergized strategic alliances with partners like MIT, Tufts, FIRST Robotics and Google. Previously, Colin held numerous international executive positions including Vice President of Marketing, Lego Latin America, General Manager LEGO Direct to Consumer Europe, and Head of Marketing Lego Direct to Consumer Global.
After leaving LEGO in late 2016, Colin joined the Boston-based venture philanthropy fund New Profit as its first Executive-in-Residence. A member of the Advisory Committee, Colin helped screen and select social change organizations funded by the Bill & Melinda Gates Foundation and the Chan Zuckerberg Initiative. He advanced numerous entrepreneur CEO engagements and guided New Profit on its business model, marketing approach and human capital path for transformative growth and social impact.
After 23 years of becoming the leader in the education talent acquisition market, TRN is making a proactive move towards better helping our clients grow through strategic workforce planning. We are excited to add Colin's unique experience building international organizations and passion for Education. Colin will be an integral leader as we strengthen our approach in order to increase speed, quality and service to uncover the best global talent for our clients.
Contact Information
David Coleman, Marketing Manager
P: 617 340 6441 Email: davidc@ren-network.com