The Renaissance Network is pleased to announce the hiring of Jon Dominik and Brent Dunlap as Regional Account Services Managers for their partner CatchOn / Education Networks of America (ENA). Brent and Jon are responsible for driving sales in K-12 school districts in the northeastern and southwestern united States, respectively. They join a team of co-collaborators striving to provide educational leaders with a data analytics solution to maximize district technology spend, while safeguarding student privacy.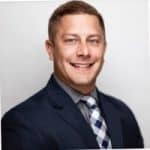 Jonathan Dominik has been successful building relationships within the K-12 market with SSC/Compass Group and Intellitek. With a Master's in Education from Springfield College (MA), Jonathan has a deep interest in providing students and teachers with the tools they need for success in the classroom.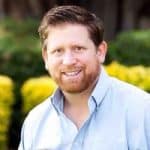 Brent Dunlap brings over 10 years of K-12 experience to the table from his role at LightSpeed Systems, where he was consistently a top performer, successfully managing 300+ accounts. Brent holds a B.S. in Business Administration from California State University, and is looking forward to transitioning his expertise to ENA/CatchOn, in order to help their data analytics solution reach more students.
ABOUT CatchOn and Education Networks of America:
CatchOn, an ENA affiliate, is an expansive data analytics tool that enables education leaders to manage the apps and online tools students are using in and out of the classroom.
Education Networks, founded in 1996, delivers future-ready connectivity, communication, cloud, security, and data analytics solutions to education, library, healthcare, and government organizations nationwide.
Feel free to click here to contact us and find out why TRN has been considered the Education Talent Expert for 25 years.