Are we Post-COVID? Yes, although cases still spring up sporadically, the World Health Organization and the U.S. Department of Health and Human Services have stated that the COVID-19 emergency is over. K-12 school education systems are finally getting back to normal. Children are no longer wearing masks, Coronavirus testing is no longer required, and everyone is grappling with how to close the learning gap created by a couple of years of disruption to teaching. According to research from Brookings, math test scores in grades 3-8 are 0.20 – 0.27 standard deviations lower than pre-pandemic levels, and reading scores are 0.09 – 0.18 standard deviations lower.
What's clear is that the pandemic forced the education system to evaluate how agile and adaptable their learning practices actually are. Do they stand up to modern scrutiny? Are there better ways to do things? Like it or not, this moment in time presented an opportunity to question the status quo and push things in a different direction if needed. As such, in this article, we're going to explore some of the long-lasting effects that the pandemic caused, as well as some of the over-hyped changes that seem likely to fade in significance as we return to the new normal.
What Changes Are Likely to Be Long Lasting?
Here are some of the changes that are likely to stick in K-12 education moving forward:
A focus on wellness and mental health
The pandemic has accelerated our social consciousness on the topics of mental health and wellness more generally. The lockdowns, combined with the grief for those that we lost, catapulted conversations about psychology to the forefront – and mental health lost a lot of its stigma. It feels more normal now to speak about these topics and the education system is working harder to look after the students under its care.
They can do this by empowering young people to be in touch with how they're feeling, reach out for help when needed, and learn valuable coping skills to thrive in our modern world. This is a really important trend, and it's definitely here to stay.
Online testing and assessments will continue
When our students were dispersed from the classroom and into remote settings, online assessments became the norm. We had to figure out how to manage these tests effectively in these virtual environments. And while there were some drawbacks, as to be expected, the surprise was that online technology also offered some key advantages that are likely to be long-lasting. The ability to scale online assessments, do automated grading, create personalized questions, utilize engaging media, and many more make this a trend that is going to continue.
There is a heightened awareness of personal hygiene
Schools are notorious for spreading bugs, and one of the major causes of school absences is the spread of colds and viruses of all kinds. The pandemic forced a much tighter focus on hygiene, and we had to teach our kids to take hand washing very seriously – for their own safety. It seems likely that this increased understanding of why hygiene matters will help to reduce the spread of illnesses in schools moving forward, and that can only be a good thing for keeping more students in class more often.
Digital literacy has accelerated
K-12 students are growing up in a technology-first world, and so their digital literacy is going to be of tremendous importance for the future. The pandemic created an environment that accelerated the need for this, and that will stand our kids in good stead. From an early age, they're engaging with technology and digital tools and while this means that the education system must shift to accommodate it, overall, it will be a positive trend as learning adapts to changing circumstances in the real world.
The EdTech adoption surge will continue
Building on the point above, schools and educational institutions will need to continue investing in EdTech technology to deliver the sort of learning that is now expected of them. The industry has made great strides in creating powerful, intuitive, and functional education technology and adoption of this will continue to grow in the coming years. We're already seeing K-12 schools increasing their investments here and that will help to support the next wave of innovation in the space.
Blending learning will become the norm
Rather than an all-or-nothing approach, the future of education seems to blend in-person experiences with self-paced online experiences. By capturing the best of both worlds here, educators can create a holistic learning path for students that delivers more precise personalization for each student on their own journey without compromising on scalability. This is a trend accelerated by the pandemic and it seems very likely to continue.
An emphasis on emergency preparedness
The pandemic was a very stark reminder of how fragile life is and that has led to a meaningful increase in emergency preparedness across the board. Unfortunately, with the state of gun violence in schools in our country, this is a non-negotiable to protect child safety. The emphasis on preparation and having a clear plan for an emergency goes a long way to reducing the risk of disaster and giving parents the comfort they need to know that their children are being looked after.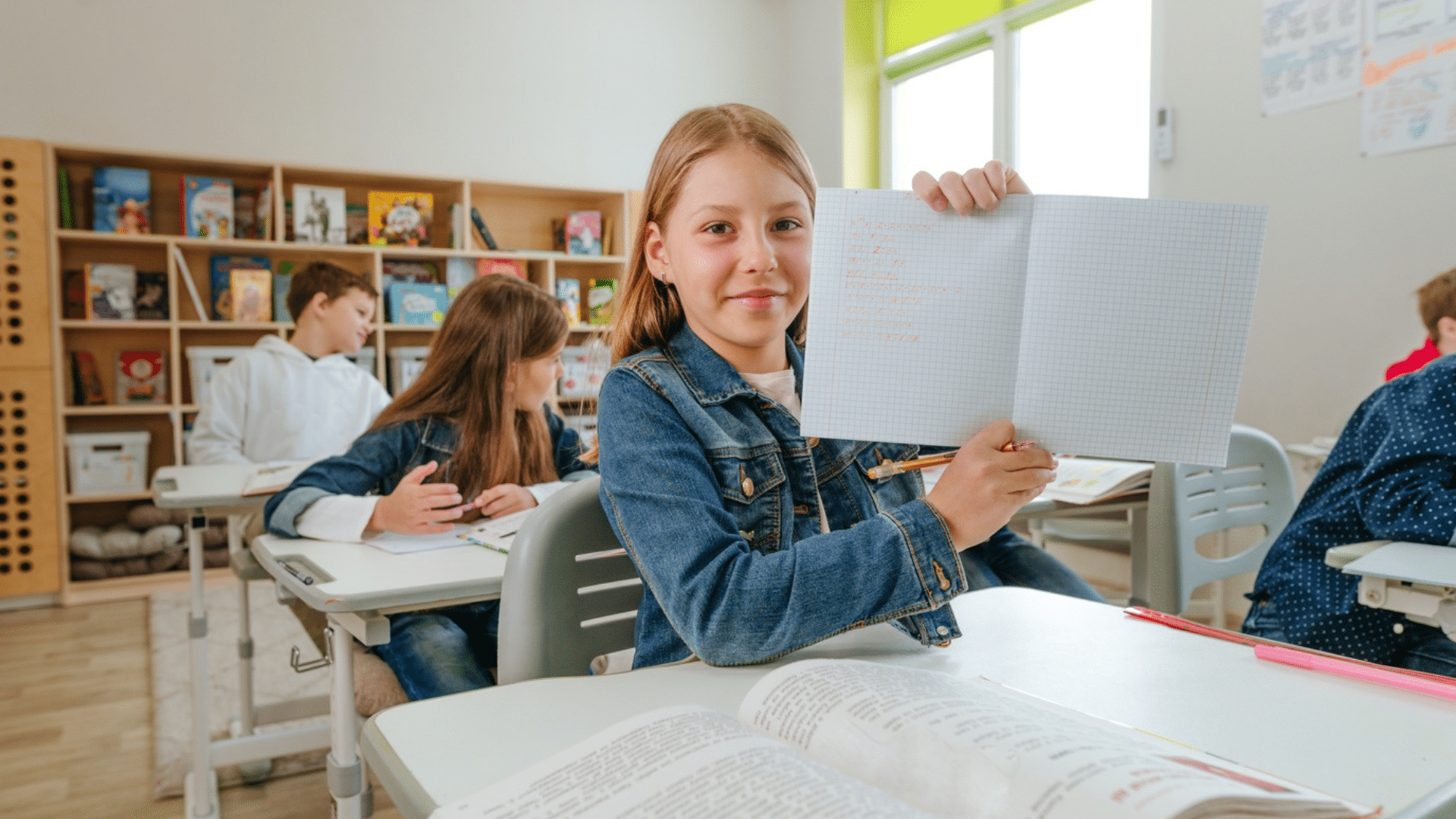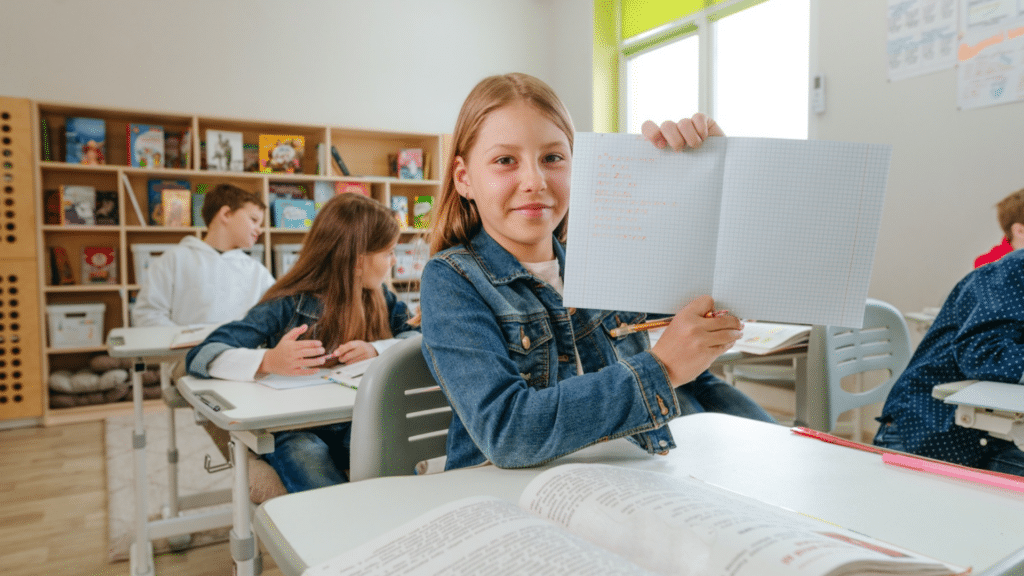 Physical textbooks are not going away
While many have predicted the end of the textbook as we know it, in favor of tablet computers and other devices, that doesn't seem to be the case. The good old-fashioned textbook still holds an important place in our school education because of its robustness and accessibility. Additionally, there is still something important about being able to physically interact with knowledge as this seems to deliver a learning advantage in many cases. They're not going anywhere soon.
There is a greater focus on equity in education
The pandemic really highlighted the gaps that exist between students of different backgrounds and economic classes – forcing more frank conversations on whether our education system is equitable in terms of the opportunities it provides. And while there is a long way to go in this department, the focus on equity is something that is going to continue. These discrepancies have been brought into the light and we can now work to eradicate them through careful attention and thoughtful initiatives to make things fairer.
Schools will continue to invest in the professional development of teachers
In much the same way that the education system needs to adapt to the new normal, so do its teachers. There are a new set of skills needed to thrive in our modern environment and professional development for teachers has become a crucial component of this revolution. This is not something that is going to change as schools strive to attract and retain the best talent for the long term. This opportunity to support educators is all the more important as the US faces a continued and growing shortage of teachers at all levels of K-12.
All these trends are going to be long-lasting in K-12 education and for good reason: they speak to the shifts happening in the system and they will have a crucial influence on where things are going in the future. But now let's look at some of the trends that attracted a lot of attention but are likely to fade in significance in this new normal.
What Trends Are Likely to Fade in Significance?
There are some factors that became significant during the pandemic but have now faded as things have returned more to normal. Here are some of the more notable ones: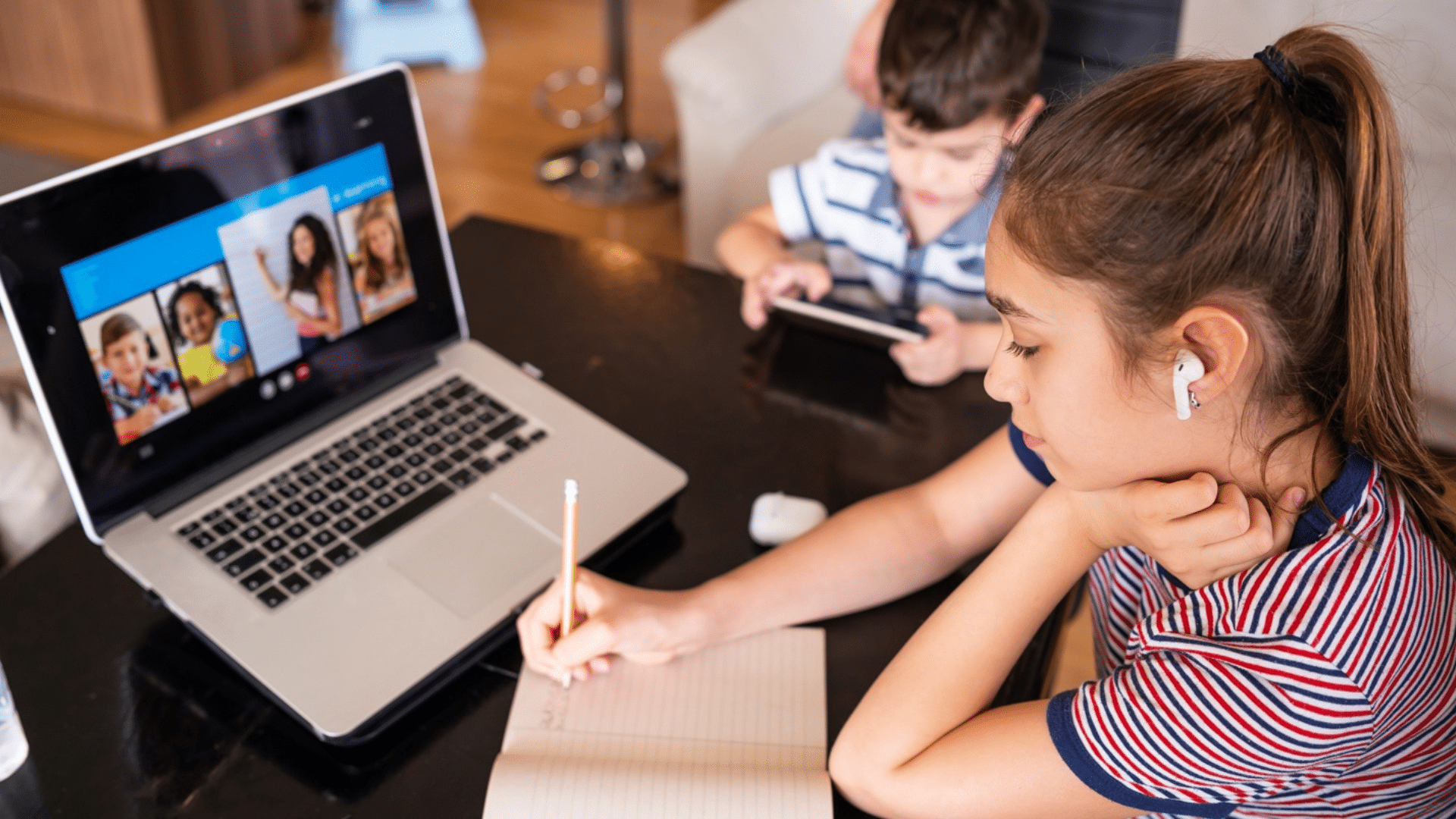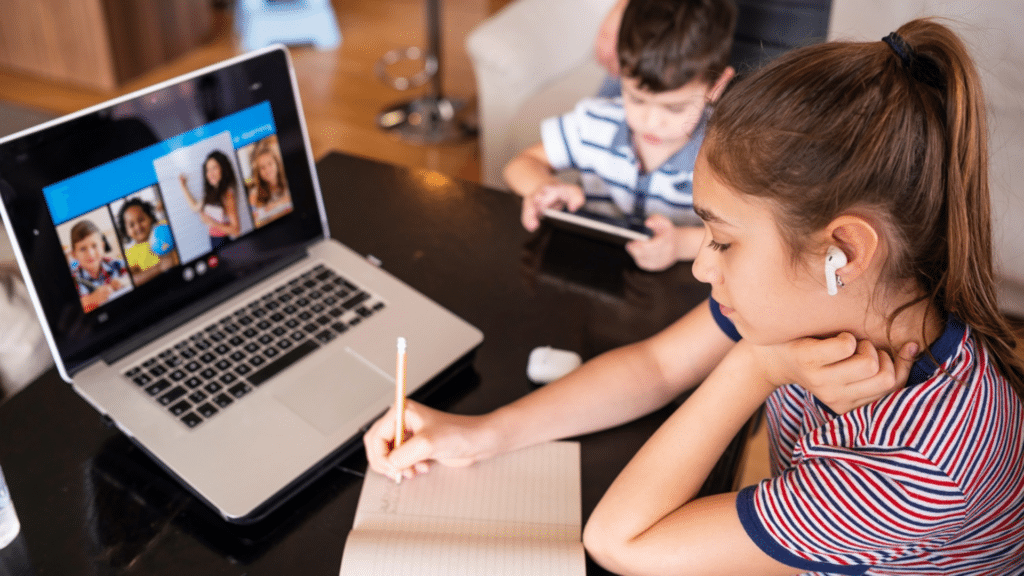 Universal support for remote and hybrid learning
During the pandemic, it was unanimous that we needed remote and hybrid learning opportunities to deliver the outcomes that we wanted for our students. There was no other option and so the whole industry worked on pushing things in that direction. Some believed that this level of support would continue, but that hasn't been the case with many prominent educational institutions shutting down their remote and hybrid capabilities post-pandemic and forcing everyone to come back in person.
New York City and New Jersey have announced that no remote learning will be available at all, while Chicago, the District of Columbia, and Northside Independent in Texas will only allow remote instruction for students who meet specific eligibility criteria. This illustrates the frayed lack of consensus about optimal learning and the realization that the days of universal support are gone.
Access to funding is no longer unconstrained
One of the unforecasted effects of the pandemic was the groundswell in education funding that became available. As everyone raced to prepare for the lockdowns and try to mitigate the economic damage, there was a myriad of funding options available from both public and private entities for schools that needed support. Of most significance, Elementary and Secondary School Emergency Relief (ESSER) funding was offered by mid-2020 and will be available through September of 2024. However, as things turn to the new normal and these funding sources end, schools will need to be much more judicious with how they plan and spend their budgets.
One-size-fits-all learning is not working
We're returning to the understanding that learning is a personal journey, and our standardization is not going to get the best outcomes for students. A one-size-fits-all model is simply not going to work and schools are going to have to embrace more customized learning paths for different learning styles, skills, and social circumstances. This is the only way to maximize results for everyone, rather than just the select few who happen to thrive in traditional school environments.
Massive open online courses (MOOCs) are fading away for K-12 students
One of the most hyped innovations in online education has been the proliferation of large online courses known as MOOCs but they seem to be fading in significance for school students. The truth is that the completion rates and general engagement with these courses have been quite poor because they put the onus of discipline completely on the student, with limited accountability and social pressure to back it up. It seems that at that age (and perhaps at any age) we need to have some external stakes and structure to encourage the best learning.
There is no longer complete reliance on parental supervision for learning
During the pandemic, there was a lot of pressure placed on parents because students were often completely reliant on their supervision in order to get their learning done. This is no longer the case thanks to the return to school in person, the return of access to outside assistance (in-person tutoring, afterschool support, community centers, etc.), as well as a renewed confidence from the kids themselves that comes from integrating more fully into the school environment once more.
Flexible grading policies are disappearing
During the pandemic, many schools used flexible grading to help students that were particularly struggling with the new remote teaching situation. This could have been because of a lack of resources, a poor home environment, or a myriad of other reasons. As things return to normal, this is fading away and we're seeing a return to normal merit-based grading that doesn't offer those accommodations.
—
As you can see, post-pandemic education carries with it some of the new trends that we saw during the lockdowns but is also letting go of some significant developments. K-12 teachers and school administrators are once again trying to strike the balance between the traditional way of doing things and the new lessons we've learned about how things could be done differently going forward.
Here at The Renaissance Network (TRN), we're excited to see how the K-12 industry evolves into this new normal and specifically how technology will continue to play a role in that shift. If this is a journey you're on, be sure to get in touch today, and let's help you find the right people to deliver on that promise.
Testimonial
To review TRN's recent engagement with K-12 innovator Avid Products, view here to see our conversation with Avid's CEO, Tom Finn.