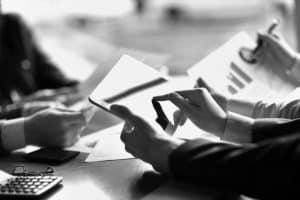 Onboarding is just the beginning to ensure a successful hire
Onboarding is defined as "the action or process of integrating a new employee into an organization or familiarizing a new customer or client with one's products or services." This has become a standard for most companies bringing on new employees, but implementing this process is not enough to ensure you can make your new hire successful.  For executive level talent and sales and marketing professionals, many times there is such a need at the company level for them to make an impact on business results that the onboarding can be rushed and not thorough enough to make the person successful.
Four things the company can do to ensure the success of your recent executive, sales or marketing hire:
Hire 1-2 months before you need this person to make an impact. Many times we wait until the last minute to hire due to competing priorities and the reluctance to add the expense before we need to for an additional headcount.  If you add the hire to your team 1-2 months ahead of schedule they have time to integrate into the culture, learn expectations, product, prepare and strategize to become successful rather than the typical "drinking from the firehouse" that most people experience when they start a new role.
Be extremely clear in your expectations. Setting the KPI's and expectations immediately upon an employee's hire will give not only give them a guideline in which to work, but a measuring tool for you to monitor.  Don't wait for 2-3 months into the employment, as your perception of what your business needs could be clouded by your experience (positively or negatively) with your new hire.
Micromanage for the first 6 months. Even if this isn't your management style and even if you have hired the top expert in their field, it's imperative that you and your new hire are following the expectations set and that you can give the dedicated time needed to help iron out the inevitable challenges that come with a new person in a new role in a new culture.  You need to be there for them at the beginning, this way you will save your time trying to correct problems down the road.
Hit the re-set button …but only once. When you discover that the expert you have hired has not been performing at your expected level, and you believe the person has the ability and desire to perform, then you must ensure that the investment you have made thus far has been given every chance possible to succeed.  Look at your and your company's actions and see what you could do differently to help this person succeed, and then try again.
We spend so much time and money hiring the right person that we owe it to the investment we made to look at ourselves first to make sure we have done everything in our power to make this investment successful.  Employees who are engaged and given tools to succeed in their roles recognize this as a strong value add and are also more willing to stay employed rather than jump ship when things get tough.